Honda CR-V vs Ford Escape and Hyundai Tucson | Fargo, ND
Compare the 2022 Honda CR-V with the Ford Escape and Hyundai Tucson
The crossover SUV class gets more competitive by the day, but one model continues to stand out in the ways you want. The 2022 Honda CR-V in Fargo builds upon the legacy of this model with more features and a fresh look. There are still many competitors for this Honda SUV, and there's a lot to consider when comparing them. Below, we compare the 2022 Honda CR-V in Fargo with the new Ford Escape and Hyundai Tucson, so read on to learn about your options.
What's New to the 2022 Honda CR-V in Fargo?
The 2022 Honda CR-V continues to shine in areas such as style, utility, value, and dependability. The 2021 model brought several changes that drivers loved, and we're sure the 2022 Honda model changes will be as popular. The lone change to the 2022 Honda CR-V is that all-wheel drive is now standard on 2022 Honda CR-V Touring trims, which bolsters the value of this premium option.
2022 Honda CR-V vs. Ford Escape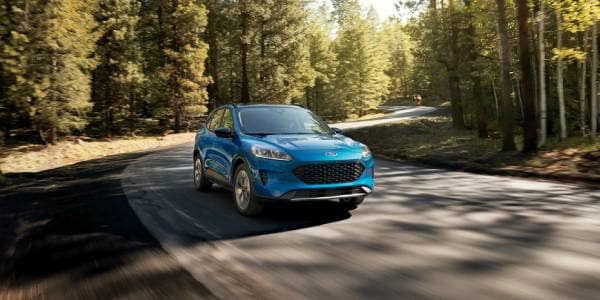 Performance
You'll need a capable SUV, and there are several ways the 2022 Honda CR-V outperforms the Ford Escape.
The Honda SUV offers Grand Forks
drivers greater ground clearance and a tighter turning radius than the Escape. The base engine in the 2022 Honda CR-V has more horsepower, too, so this is an SUV made for long stretches of open road.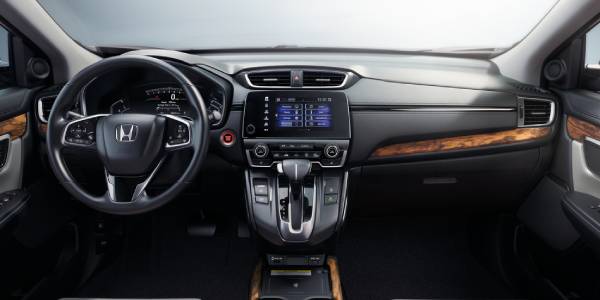 Technology
Modern vehicles have many tech systems sure to reduce how much of a hassle driving can be. The 2022 Honda CR-V highlights that with items such as standard Adaptive Cruise Control with Low-Speed Follow, which is only on the priciest Ford Escape trims. Even small differences, such as the 2022 Honda CR-V having ambient lighting and a 12-way power-adjustable seat, set the Honda crossover ahead.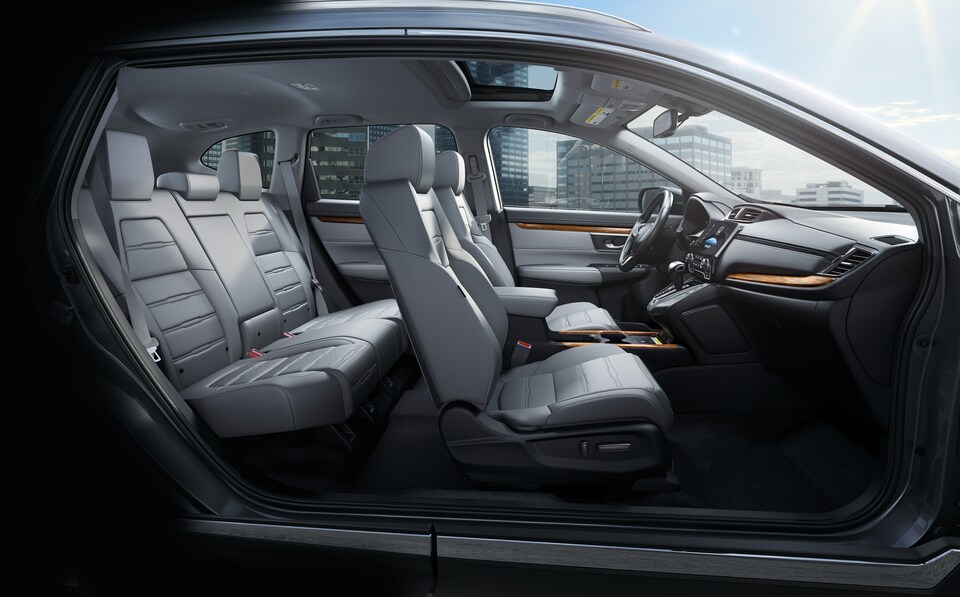 Cabin Space and Features
The 2022 Honda CR-V is a stylish SUV, but its priority is convenience and utility. You'll notice that right away when comparing the Honda SUV and the Ford Escape as the 2022 Honda CR-V provides more cargo space behind the second row and a greater max cargo capacity than the Ford SUV. You'll find better, more durable materials in the Honda crossover, too.
2022 Honda CR-V vs. Hyundai Tucson
Cabin Space and Features
These crossover SUVs have similar exterior designs, although the 2022 Honda CR-V provides greater ground clearance for help over bumpy roads. Inside, the Honda SUV provides more comfort to passengers with advantages such as first-row hip room. The 2022 Honda CR-V has a larger cargo area than the Hyundai Tucson, too, so it's a better option for those with lots of gear.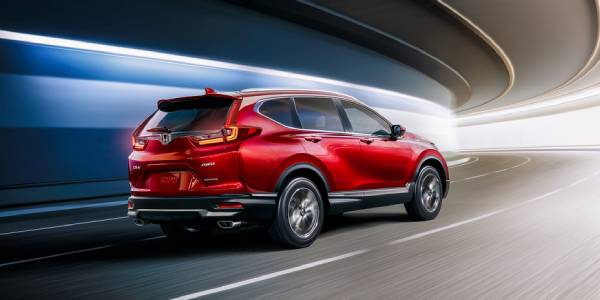 Performance
The 2022 Honda CR-V is an SUV that you can trust in all situations. It provides more horsepower than the Hyundai Tucson for greater capability. It also has a more agile turning radius than the Tucson, which means an easier time around corners and in crowded parking lots.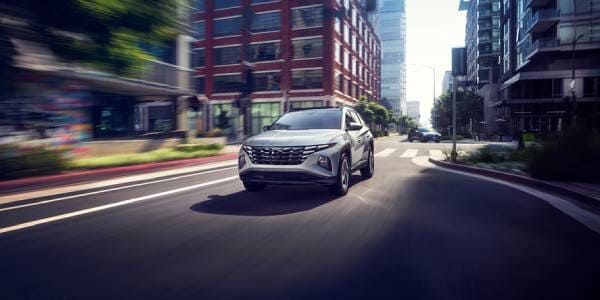 Technology
Both of these new crossover SUVs for sale near West Fargo provide the features that drivers want, such as Apple CarPlay and blind-spot monitoring. The 2022 Honda CR-V does provide popular features lower in the trim level lineup than the Hyundai Tucson, so you can expect items such as dual-zone climate control and adaptive cruise control on more trims of the Honda SUV.
Contact Corwin Honda for Help Comparing New SUVs
We help all sorts of car shoppers compare offers in our new Honda inventory, and we hope this 2022 Honda CR-V comparison helped your search. Contact our team if you'd like to see this new SUV for yourself and test it out before you make your decision!
How Can We Help?
* Indicates a required field